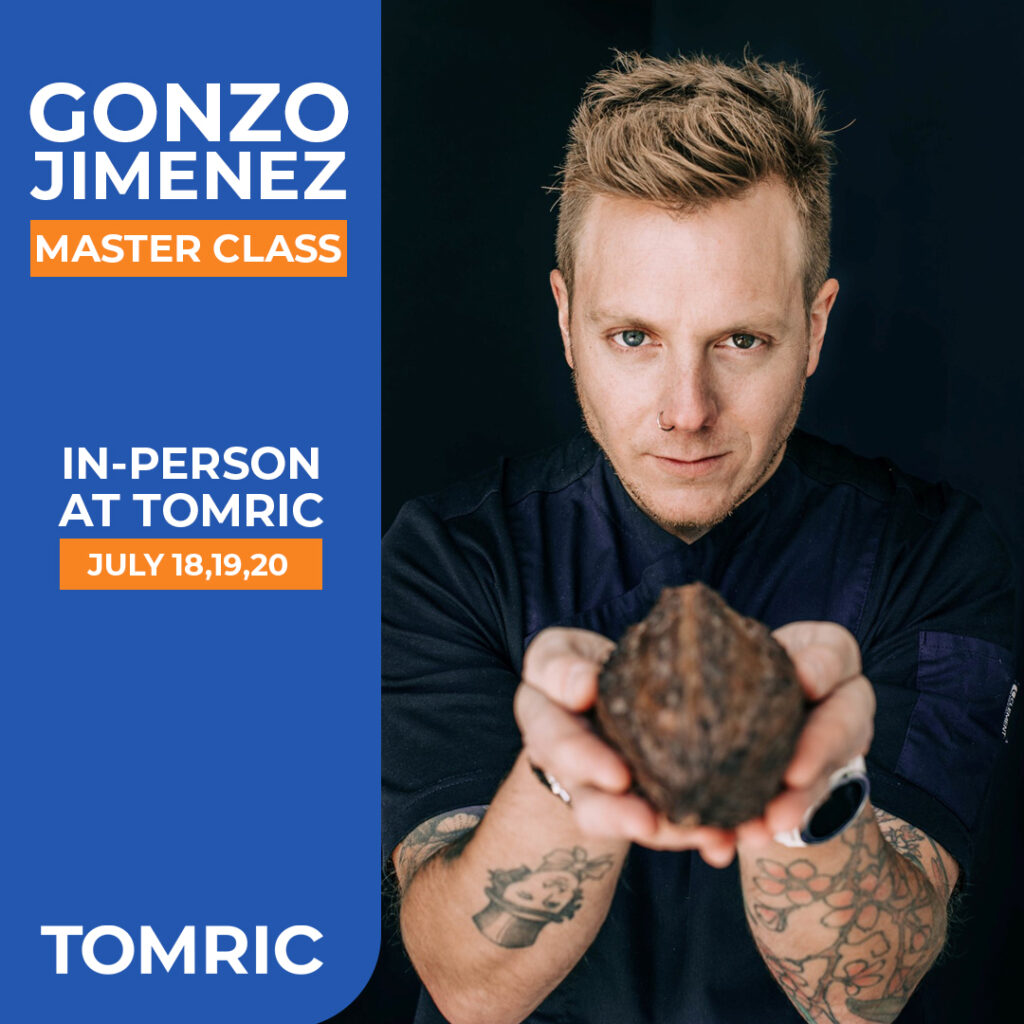 July 18, 2023
$945 ($245 due at time of purchase)
About This Class:
Gonzo Jimenez, corporate chef for Republica del Cacao and celebrity chef will be teaching at Tomric once again this year. Chef Gonzo is known for his innovative approach to classic flavors, and for his hit Netflix show, Bake Squad. For this class, Chef Gonzo will help participants unleash their creativity and put a modern spin on a variety of popular American treats!
This class will be a fun hands-on workshop where you'll be learning modern confections and patisserie. The class will focus on classic American flavors with contemporary presentations and innovative techniques.
About In-Person Classes at Tomric:
If you have never taken a class at Tomric, here is what you can expect. Each participant will have a fully stocked workstation (including all necessary ingredients, tools, and equipment) in the teaching lab at the Tomric Innovation Center. As the presenting chef demonstrates their recipes and techniques, you will be able to follow along and ask questions as you put into practice what is being taught. Breakfast and Lunch are provided by Tomric. Participants are responsible for their own travel and hotel accommodations.
At the end of the course, you will be presented with a certificate of completion signed by the chef and Tomric.
Tomric Innovation Center
85 River Rock Dr.
Buffalo, NY 14207