Feature Friday
Feature Friday – Maple Leaf Mould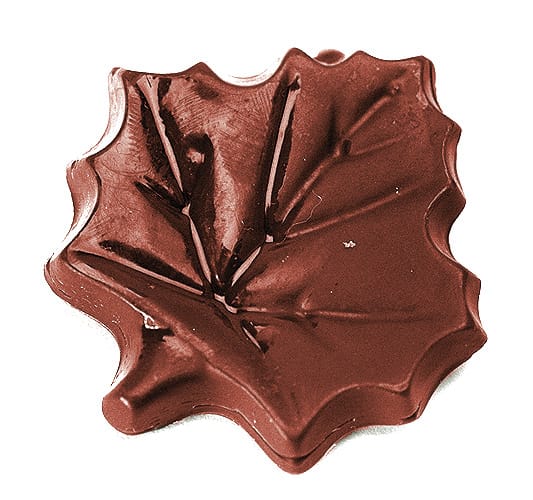 This week, we're featuring the Maple Leaf chocolate mould.
Mould Information
12 cavities
2 x 2.06 x .25 inches
makes a .35 oz chocolate piece
Why We Chose It
The simple design is elegant and versatile, and it makes a thin, delicate chocolate piece. We can imagine these colored with a variety of red, orange, and yellow colored cocoa butters.
---
Feature Friday is where we highlight a different chocolate mould from our Tomric Classic line.
-->