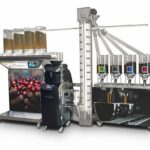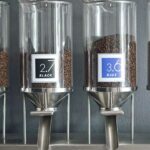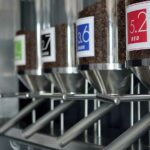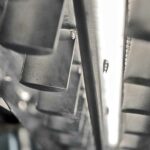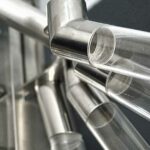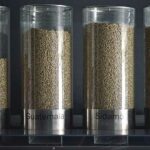 Selmi COFFEELAB
COFFEELAB brings innovation and technology to the roasting of coffee - the most loved and consumed product in the world.
Product Details
The entire CoffeeLab system is mounted on a wheeled stainless-steel frame and integrates a pneumatic transportation system for moving green coffee from the loading containers through the roasting cycle. This is followed by pneumatic transportation of the roasted beans to the containment chambers, where it is ready to be ground and used for fresh coffee. This entire process all happens automatically and in full view of your customers.
Technical Information
Electrical Specifications
400 V three-phase 50 / 60HZ
Total Required Power
16 kW
Nm. 2 Power Plugs
16 A - 5 poles
Max Loading Hopper Capacity
2 kg
Storage Silo Capacity
20 l each
Coffee Roasting Time
13-16 min.
Dimensions
h. 2600 mm, l. 3500 mm, p. 1300 mm
Have questions about the Selmi COFFEELAB?
Talk with our experts.
"*" indicates required fields