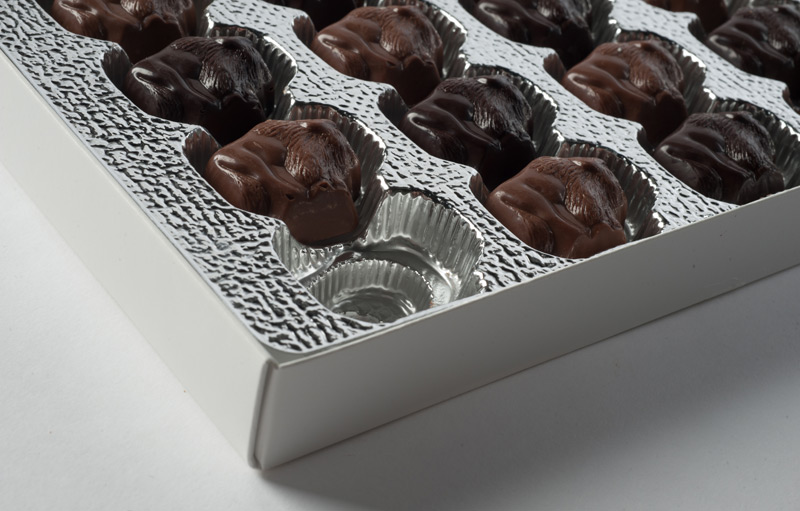 Custom Tray Packaging
About our Custom Trays
We design and manufacture customized thermoformed plastic tray packaging utilizing our diverse in-house expertise. Our material expertise includes developing trays from PET, PVC, PE, PP, and the industry standard OPS.
Our team will work directly with you to develop custom trays to meet your exact requirements, with options for custom colors, metallized finishes, and custom gauges as needed. To allow for greater inventory and delivery management, we offer custom pack sizes as well. From start to finish, the entire process takes place in our facility where we carefully manage your project to ensure a high-quality final product delivered on-time and on-budget.
In-House Design
Each custom packaging project begins in our design department. With our years of experience, we've accumulated the expertise necessary to find creative, cost-effective solutions for nearly any packaging need.
We utilize the latest technologies in Computer Aided Design (CAD) and Digital Sculpting software to design highly accurate solutions that then translate seamlessly throughout the rest of the tooling and manufacturing process. Because we make our own tooling and manufacture in our facility, our design team can ensure that the design meets the standards and requirements necessary for accurate, reliable manufacturing.
Utilize modern design software
Design expertise to manufacture using various substrates
Access to in-house production ensures a real-world design solution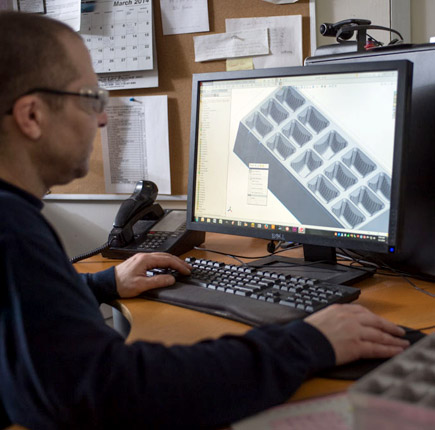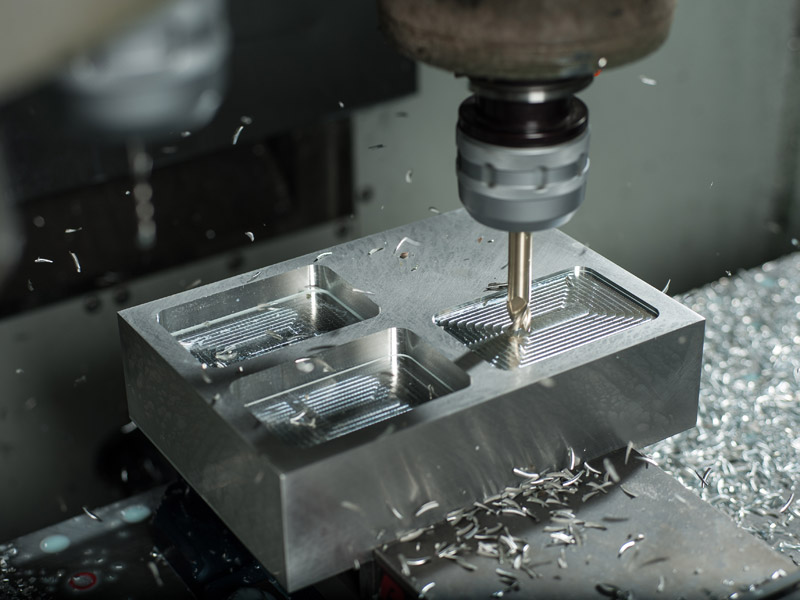 High-Tech Tooling
After the design of your project is complete, we move on to the tooling stage, where we utilize our team of expert tool makers, modern equipment and years of experience to build all of the tooling in-house that will be necessary for the manufacturing process.
Because we're the ones developing the tooling specifically for our own equipment, we're able to have better control and greater accuracy throughout the process, as well as the flexibility to identify any adjustments, and make them faster than if we were relying on a third party.
In-house tooling means better project management
Modern tooling equipment – faster & more accurate
Team of highly experienced tool making professionals
Flexible Manufacturing
We work directly with many customers to determine their ever-changing volume needs, and schedule our manufacturing around it to allow them greater flexibility and control over their inventory management.
Our system of data tracking allows us to capture highly detailed information for superior quality control management. Every box of finished product is assigned an individual bar code, which allows us to track it to the specific day, time and operator.
By constantly monitoring our customers inventory requirements, we offer flexibility to manufacture small or large run needs and deliver accurate on-time fulfillment.
Manage inventory and delivery, with custom pack size capabilities
Flexible manufacturing schedules to meet demanding fulfillment requirements
Machine-specific tooling made right on-site
Material expertise includes using OPS, PET, PVC, PE, PP
Manufacture using custom colors, metallized, and custom gauges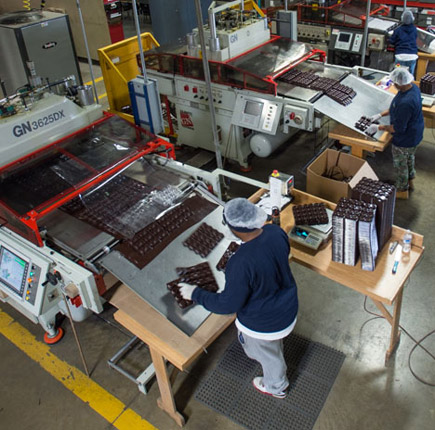 Want to learn more about our custom packaging?
Our experts are here to answer your questions.