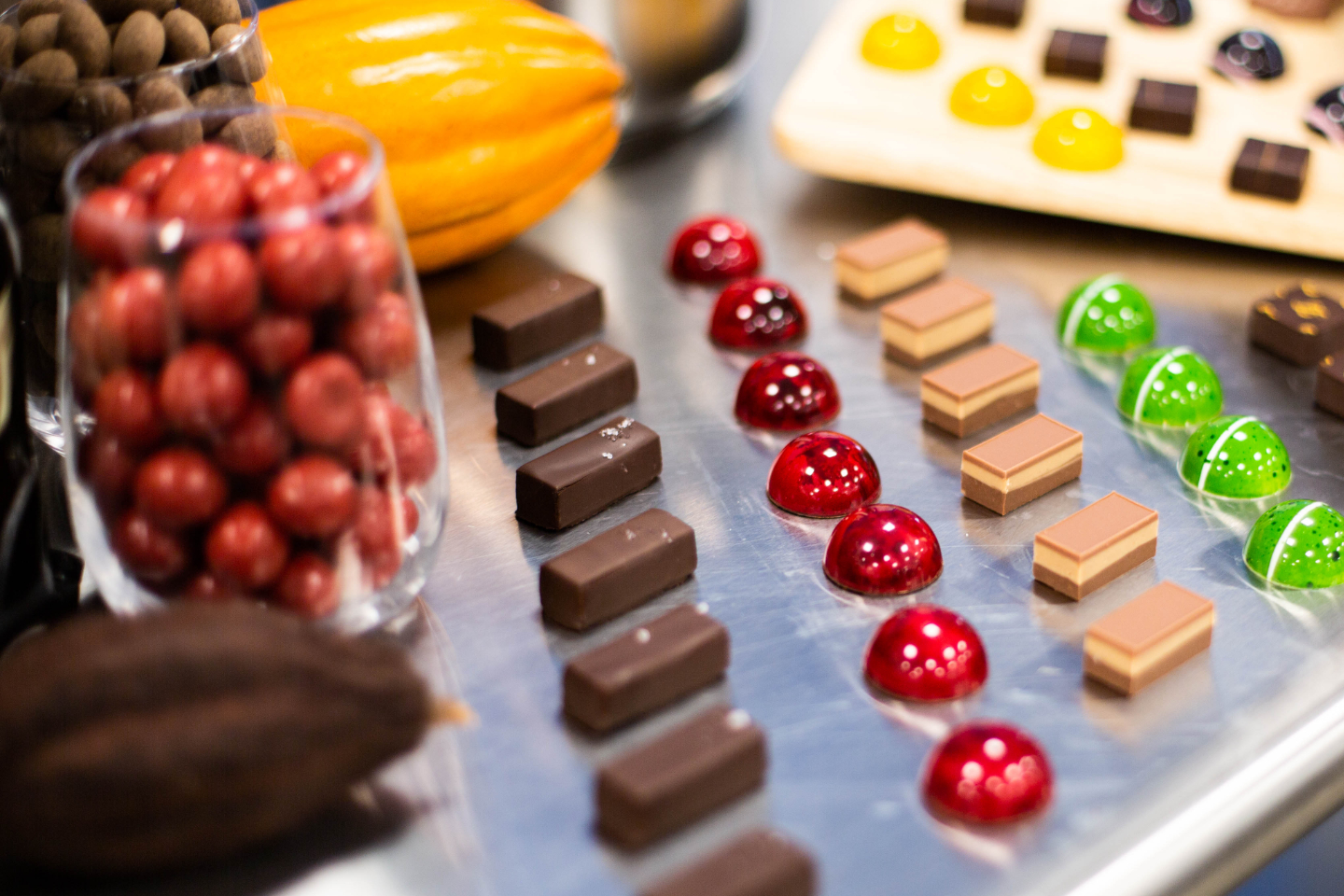 Tools & Accessories
At Tomric, our goal is to help you make better chocolate. We know that the finishing touches and final details can make all the difference in creating beautiful and delicious confections. Which is why we are proud to carry almost any tool or decoration you might need to finish your chocolate, from high-quality cocoa butter to guitar cutters, and everything in-between.
Kitchen Supplies & Scrapers
Expand
Stock up on all the kitchen essentials with Tomric. Although simple, no kitchen is complete without these chocolate and confections essentials. We carry all the basics needed to make your kitchen run smoothly, like badger brushes, offset spatulas, scrapers, silicone baking mats, and more. And you know you can trust the quality, because we use these tools in our very own Innovation Center.
Colored Cocoa Butters
Expand
Chocolate Dipping Tools & Funnels
Expand
Ganache & Carmel Tools
Expand
Sign up for our newsletter.