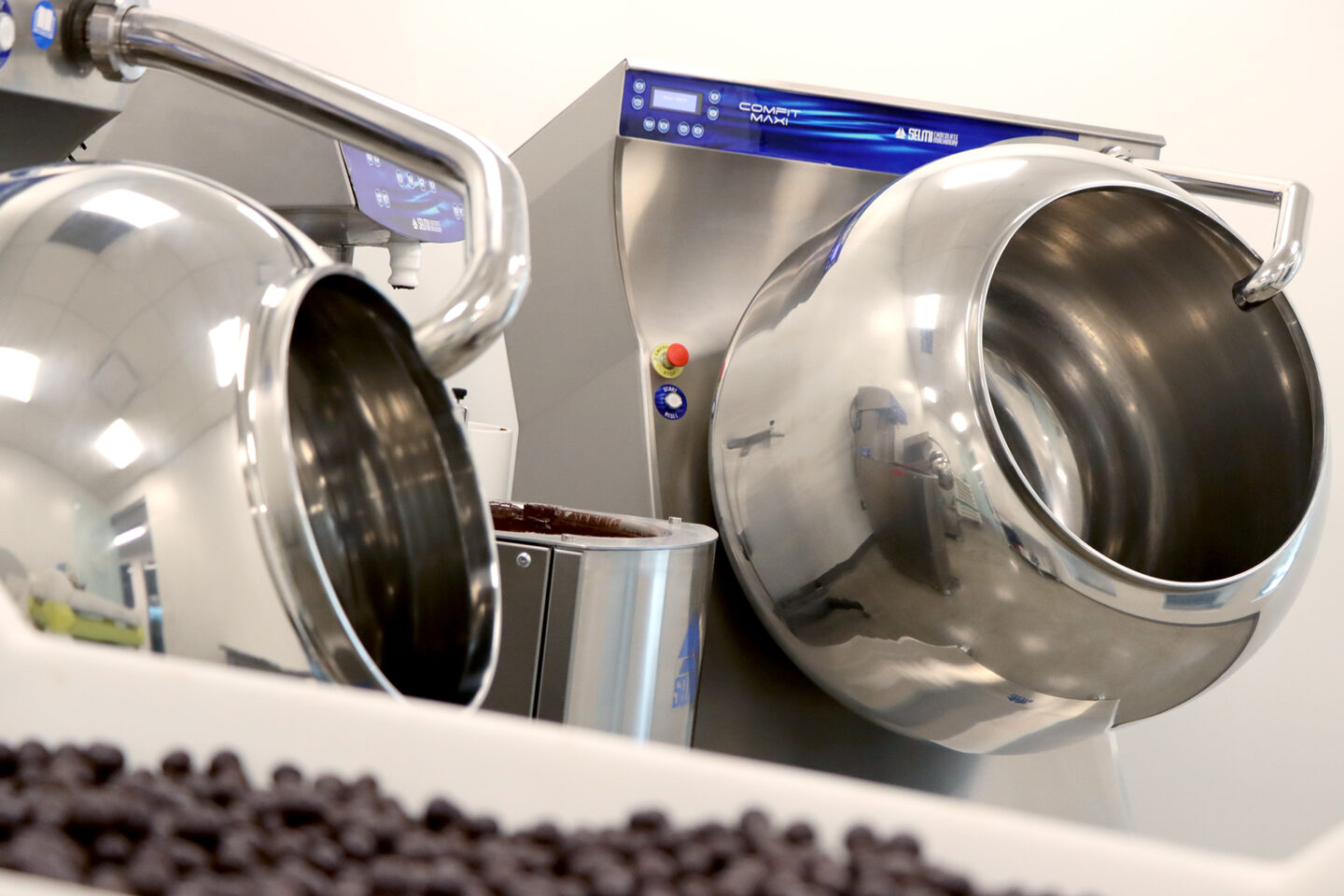 Panning Equipment
The Best Panning Equipment Makes for the World's Best Products
Panning is an original, artisan method of chocolate coating fruit and nuts (or any center) and one of the oldest technical skills of chocolate making. Chocolate is slowly poured over centers in a tumbling coating pan. The speed of the pan's circulation and the viscosity of the chocolate is carefully controlled by the chocolate maker. The friction created by the tumbling action in the pan distributes the chocolate evenly on every center.
Selmi's panning equipment helps chocolatiers achieve a perfectly coated center with an ideal chocolate-to-center ratio. Chocolate makers can take great pride in achieving a near perfectly smooth, round surface.
Explore Panning Equipment
Want to learn more about our confectionery equipment?
Our experts are here to answer your questions.