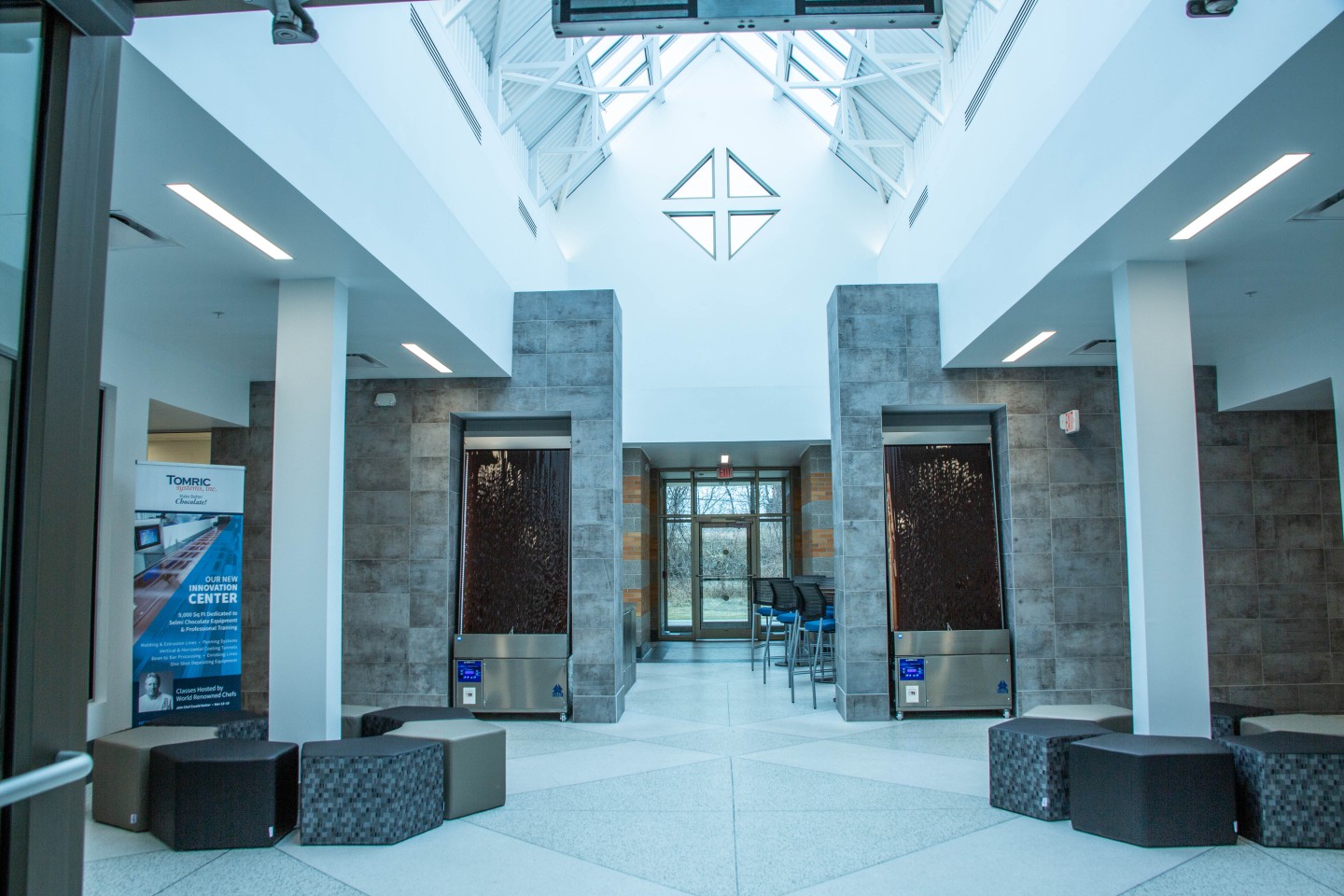 Welcome to the Tomric Innovation Center
Our state-of-the-art Innovation Center was created with the goal of serving as a physical space to showcasing our chocolate making and packaging solutions to customers from all over North America. The Innovation Center not only serves as a space for customers to interact with and train on the equipment, but it also allows our team to continually train and learn, in order to provide the most in-depth and knowledgeable sales and service.
Additionally, it provides a comprehensive workspace for our skilled in-house culinary team to assist customers, work with the equipment, conduct in-person and virtual demonstrations, and develop recipes.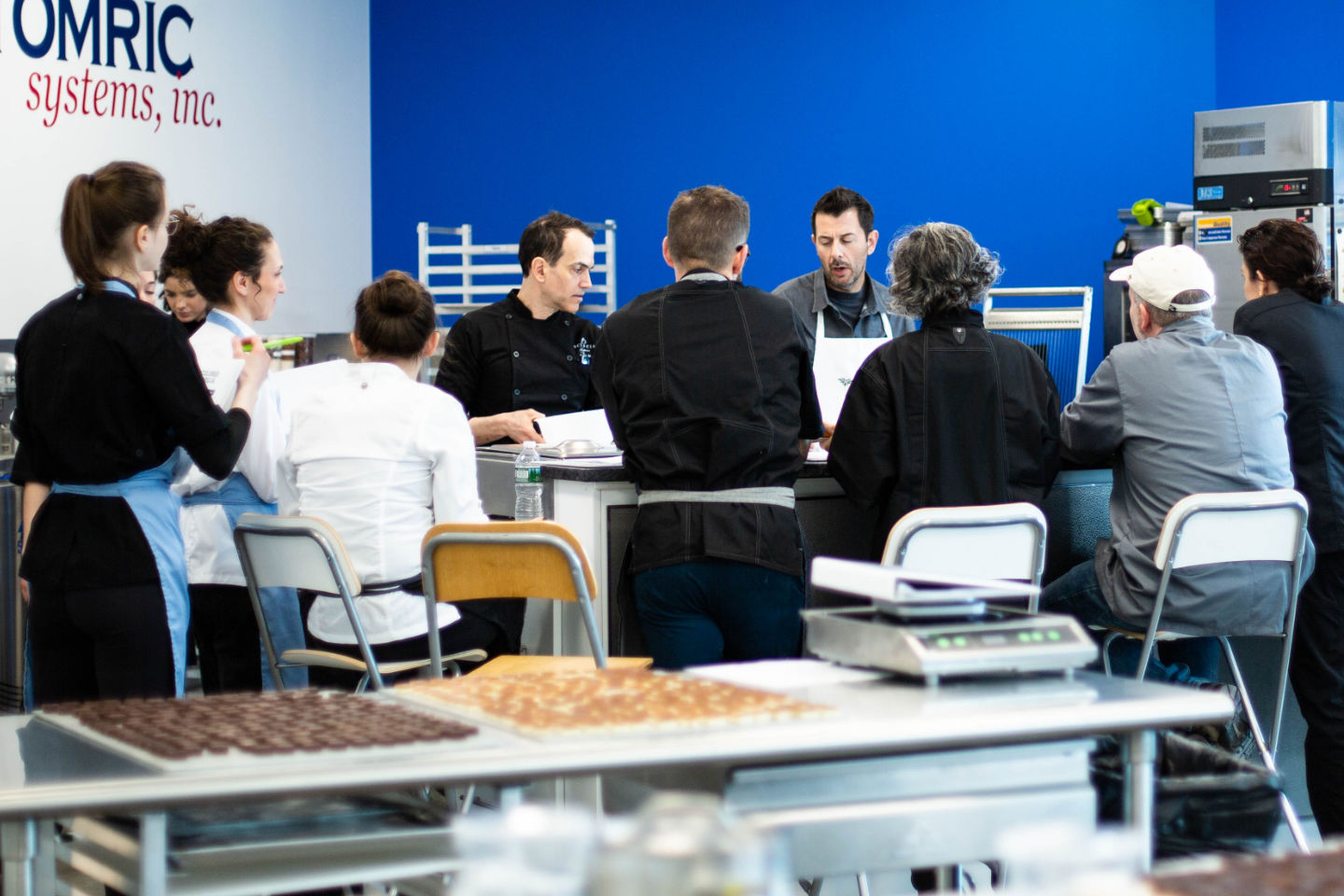 Classes & Trainings
Experience a class
Training with Executive Pastry Chef Florent Cheveau
October 19, 10:00am – 2:00pm
Sign up for our newsletter.