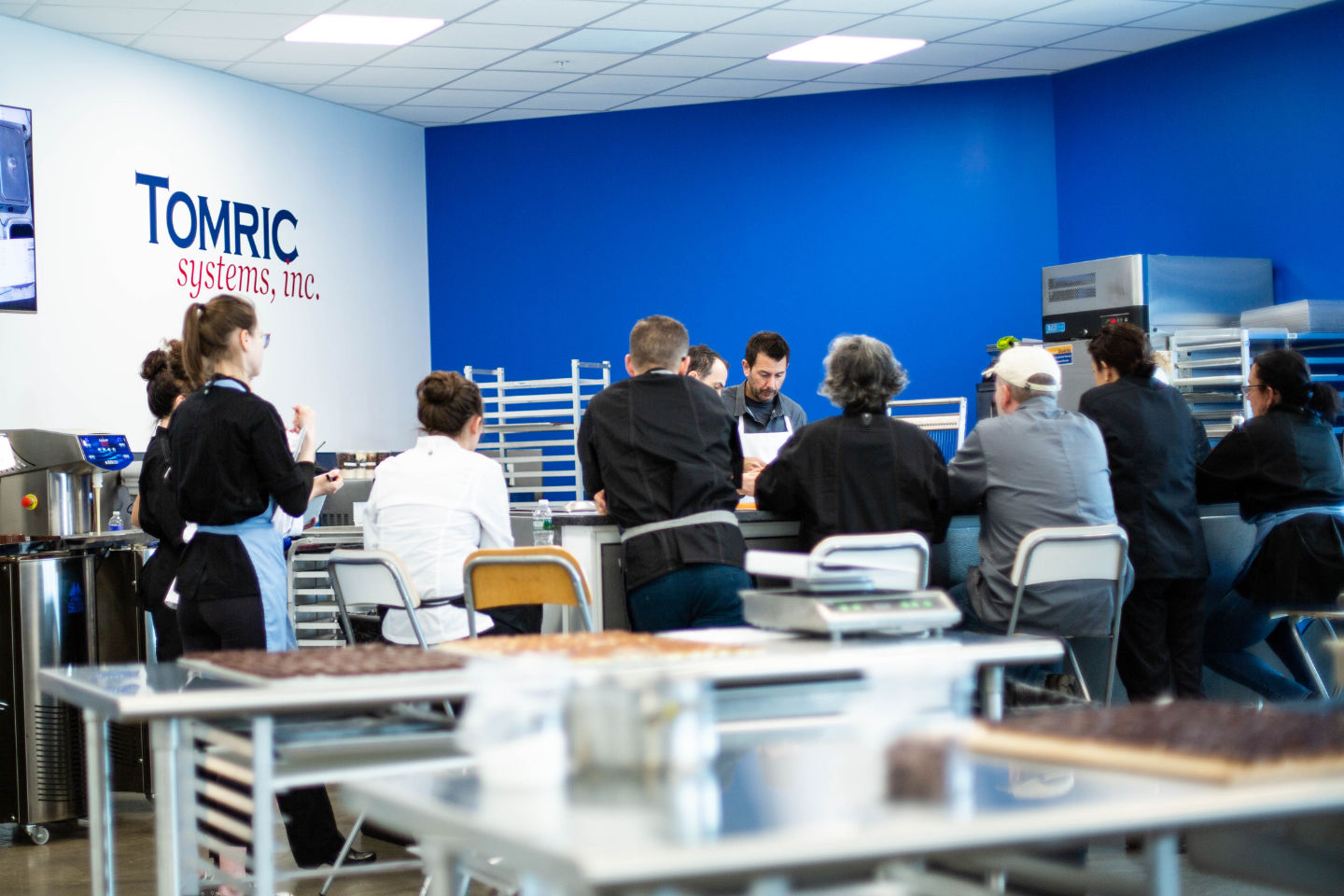 Resource Center
Polish your skills with our experts.
Continually learning and improving is essential for any business to be successful, especially in the chocolate and confections industry where consumer tastes and trends are always evolving.
The Tomric Resource Center is a source for anyone to explore and learn more about all things chocolate and confections. Browse our collection of how-to, demonstration, and chocolatier interview videos, read up on innovative recipes on our blog, sign up for an upcoming class, plan your visit to our innovation center, or get in touch with our team of experts.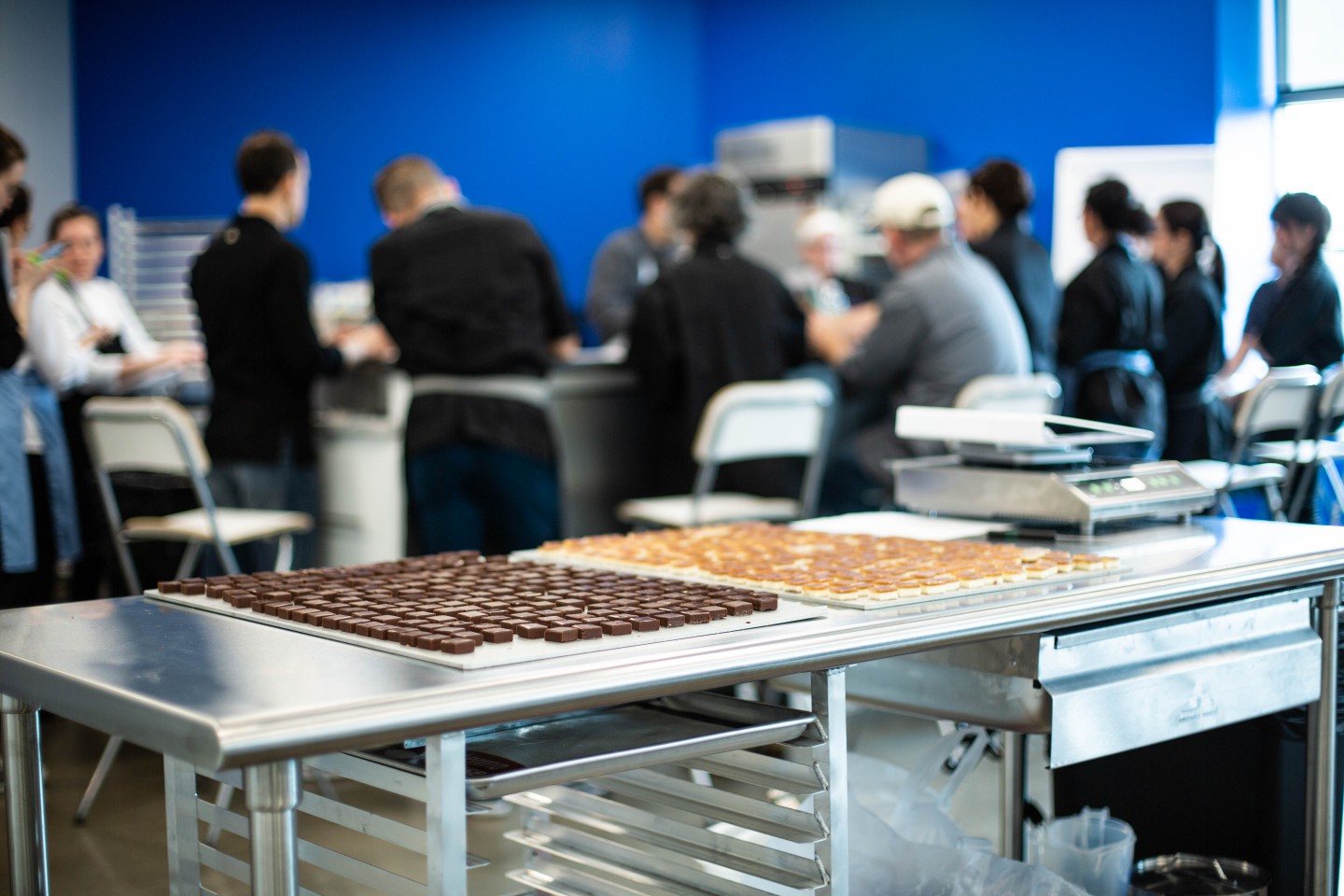 Experience North America's Premiere Innovation Center
Classes & Trainings
Experience a class
Training with Executive Pastry Chef Florent Cheveau
Explore Our Video Library
Interviews
Chocolatier Chat: Ursula XVII
Chocolatier Chat: Michael Benner
Chocolatier Chat: Tracy Taylor
Master Classes
Executive Pastry Chef Florent Cheveau Master Class
Pastry Chef Kriss Harvey Master Class
Recipe Demos
Strawberry Rhubarb Ganache
Raspberry Pâte de Fruit
Sign up for our newsletter.