Pumpkin Spice Hot Cocoa Bomb
October 12, 2021
|
kmartin
This pumpkin-shaped cocoa bomb puts a seasonal twist on the classic hot cocoa bomb. The pumpkin shape and warm pumpkin spice blend make this chocolate creation perfect for fall. You can recreate the exact look of this recipe with mold H-855 from Tomric.com. We used pumpkin powder for a more muted and natural-looking color, but you can use colored cocoa butter to achieve a more vibrant look.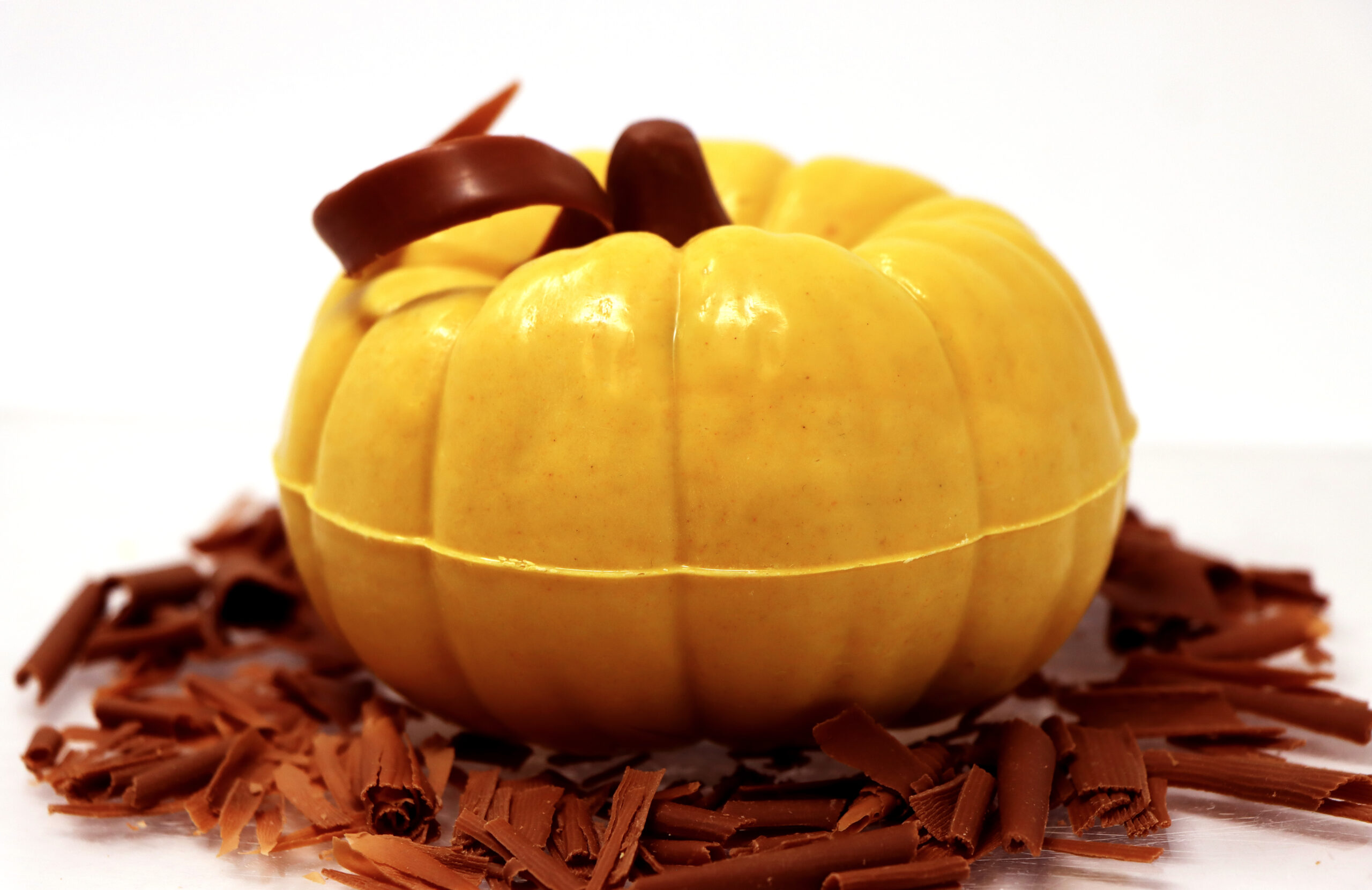 Ingredients:
| | |
| --- | --- |
| Agostoni Monte Bianco White Chocolate | 142g |
| Milk Chocolate | 12g |
| Pumpkin Powder | 9g |
| Pumpkin Spice | 3g |
| Caramel | 6g |
| Vanilla Bean | 1/4 bean |
| Marshmallows | |
Equipment Needed:
Scale
Plastic Spatula
Procedure:
Use milk chocolate to paint stem, put the rest aside
Mix pumpkin powder and white chocolate
Shell mold quickly, then open
Quickly place spice, vanilla, caramel, marshmallows, and the remaining milk chocolate inside
Close and seal (you may need a small amount of extra chocolate to seal)
Serving Suggestion: 1 Pumpkin Cocoa Bomb to 1 QT Whole Milk.
Equipment Used in This Recipe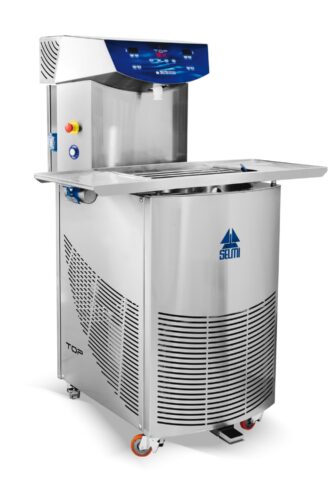 A-1400EX
Selmi
Designed with the industrial and large chocolate maker in mind. This machine is required to operate the larger cooling tunnels and automatic bar molding line.