Resources
The Secret to Productivity and Profit for Your Chocolate Business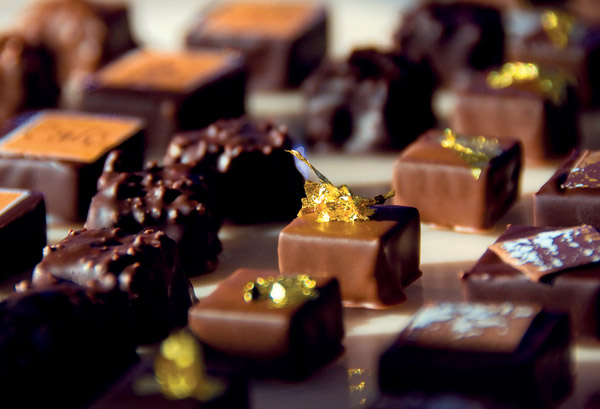 Two Things that Make the Chocolate Maker's Life Better
Decades of experience has given us a lot of insight into the day-to-day challenges you face in the chocolate business. It is a career that requires you to push the limits of dedication, creativity, artistic ability, and consistency. Chocolate makers that thrive in this industry are the ones that can maintain their originality with a high-quality product. They also need to be able to conquer the obstacles of scaling an efficient business. Everything from initial concept and ingredients, to production and distribution, is as crucial as the next.
Chocolate Making is a Challenging Business
Sharon Terenzi, the creator of TheChocolateJournalist.com, is a chocolate blogger that reports the latest trends in the chocolate industry from around the world. She uses her platform to shed light on the true life of a chocolatier.
In one of her articles, Sharon gathered insight from London-based chocolatiers Russell and Albert of Fifth Dimension Chocolates. The article touches on what it means to run a business as a chocolatier:
"To be a successful chocolatier in business, the most important thing is knowing about business. You can make the best chocolate in the world, but if no one knows about it then no one will buy it; or if you don't know how to run a business, you will not be able to make a living."

This is what worries chocolatiers the most: the non-creative side of the business. Bureaucracy, marketing, forecasting orders, inventory, shipping.

Here are a few challenges that Russell and Albert highlights:

"Selling online – it creates the challenges with packing and shipping. For example: in hot weather, you have to think about how to ensure the chocolates don't suffer heat damage en route to the customers. At around special holiday seasons or when customers order chocolates for special occasions, the chocolates need to reach the customers on time."
The Modern Solution for Chocolatiers: Selmi Equipment
At Tomric, we can relate to these challenges. Having helped many chocolatiers overcome these very challenges to take their businesses to new heights, we've come to find that the answer is not always to work harder, but to work smarter. To do this the secret lies in the tools and resources you have as a chocolate maker.
Chocolate makers need solutions that are versatile, easy to use, and above all else allow them to do two things, Automatically temper chocolate and keep it tempered all day long.
Selmi's line of tempering equipment does just that. It's the reason why we've been partnering with them over the last ten years. Their problem-solving approach to customer needs and focus on building machines that are innovative – and also intuitive – have made them widely regarded as the best chocolate equipment in the world.
Famous for their easy to use intuitive controls, Selmi tempering units work with a variety of attachments for tasks like enrobing and bar making. EX models feature a removable screw pump, which makes chocolate change-over much faster and easier. Take a look at these videos we've gathered:
Part 1 – In this video, we are using the Selmi Plus EX Tempering Unit to dispense melted chocolate onto ganache squares running along the Selmi R200 Enrobing Unit.
Part 2 – Selmi's chocolate enrobing machines offer a precise, repetitive process that ensures an end product with a consistent weight and thickness. This video displays who you can adjust a Selmi enrobing unit.
The Next Step For Your Chocolate Business
Want to learn more about Selmi Equipment and how you can add it to your current production? Our team will help you find what you need. Contact us or send us a message on our Facebook page and we'll take it from there!
-->